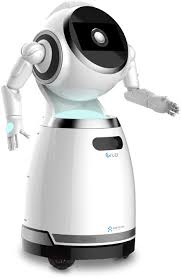 Cruzr is a cloud-based intelligent humanoid robot that provides a new generation with service applications
for a variety of industries and domestic environments.
In Finland the companies behind Cruzr are Jokojo and Interfii. Interfii imports the Chinese-made Cruzr and Jokojo is developing a software localized in Finland.
Cruzr is skilled in movements, takes good advice and talks. Intelligent, cloud-based Cruzr works around the world in hospitals, hotel lobby services, shopping centers, airports and museums.
Now Cruzr will be welcoming all our guests in the Future Data Summit!
About us

Finnish Data Center Forum ry is a not-for-profit association dedicated to the data center professionals. FDCF provides the ecosystem for cloud & data center business in Finland.
Become a member

Join the network of data center professionals in Finland now!
Membership is free for new professional members for the year 2015 – Join immediately online!