International Cyber Defence Professional
Dr. Catharina Candolin recently returned to Finland after 3 years at the Emerging Security Challenges Division at NATO HQ, where she worked as a policy advisor in the Cyber Defence Section. Prior to her mission to NATO, Dr. Candolin worked as the Head of the Cyber Defence Section at the C4 Department at the Defence Command Finland. Her interest in cyber issues stems from her childhood hobby with computers that evolved into academic studies, including a doctorate degree in 2005, followed up by a professional career in academia, the private sector, and the defence field. Her interests include everything related to science, research and development, security policy, and aviation, and she also holds a pilot's license herself.
Director Of Technical Operations
Rigetti Computing
Ali Heydari is Director Of Technical Operations at Rigetti Computing. Rigetti Computing is a full-stack quantum computing company. Formerly he was Senior Technical Director and Data Center Architect at Baidu, the largest search engine company in China. In this role he is server and data center architect in charge of hardware and data center design, development and deployment in China's largest data center search company. He is responsible for development of cutting edge data center and server hardware technology for deployment at Baidu's data centers in China, technologies such as IDEC and free air-cooled data center design, online/offline HVDC for rack power efficient design, liquid cooling of GPU servers and liquid cooled heat exchanger rack and data center solutions for achieving extremely low data center PUEs at Baidu's data centers in China.
Formerly, he was Senior Hardware Engineer at Twitter where he was responsible for grounds up development of Twitter's data center ODM server development. Earlier, he was Senior Hardware Engineer at Facebook where he helped in developing Facebook's original OCP server and data center products. Prior to that he worked at Sun Microsystems and spend about 10 years as Associate Professor of Mechanical Engineering at Sharif University of Technology in Iran. He received his B.S. in mechanical engineering from University of Illinois, Urbana, M.S., Ph.D. in mechanical engineering and M.A. in applied mathematics from University of California, Berkeley.
Consulting Engineer & Visiting Professor, Leeds University, "Dr. Datacentre"
With a BA in mathematics, a first-class BSc(Hons) in technology, a postgraduate diploma in design & innovation and an honorary doctorate in management, Ian Bitterlin's career has been varied and extensive.
Seven years in engineering with Schindler Lifts led to 14 years with Mannesmann Demag (rotating machines and variable speed drives) – during which time he wrote numerous technical papers on the subject of variable speed drive systems in the material handling industry, and presented them at conferences across the globe.
By 1990 he had reached the position of Divisional Manager.
A move to Anton Piller (UPS) – where he served as UK Director for 7 years – was the start of Ian's long involvement within the critical power and cooling industry and led to several posts within the Emerson organisation, culminating in Managing Director of Emerson Network Power.
Since 2001, appointments have included VP EMEA and AsiaPac for Active Power Inc, International Sales Director for Chloride and CTO of Prism Power Ltd – the exclusive provider of dynamic-rotary UPS systems manufactured by KST of Belgium.
An active speaker and author, his technical papers on critical power and cooling have been presented at numerous European conferences and he has made conference presentations and keynote speeches across the globe.
Ian is a co-author of 2 chapters in the CIBSE publication, 'Guide K: Electricity in Buildings' – 'UPS Systems' and 'HV Switchgear'.
Ian is a Member of several UK Engineering Institutions, including CIBSE, IET, the British Computer Society and the British Institute of Facility Managers, as well as being a member of AFCOM and the IEEE.
Head of Innovation & Technology
Rolls-Royce Marine
Sauli Eloranta is in charge of innovation and technology of Rolls-Royce´s Marine business.
His responsibilities include Marine innovation and technology strategies, R&T, IP issues and external funding. Sauli is based in Turku, Finland. He acts as the Country Manager for Rolls-Royce in Finland. Sauli acts as the Chairman for the DIMECC One Sea - Autonomous Maritime Ecosystem and he is a member of the board for the EU Waterborne Technology Platform. He chairs the Business Finland Digital Advisory Board and is a member of several government-led strategy groups. Born in Finland, Sauli has spent his entire 30-year career in the marine industry in shipyards and marine suppliers in Finland, US, Norway and France. Sauli holds a MSc degree in Engineering / Naval Architecture.
CEO, Futurist, Foresight Coach, Keynote Speaker at Prime Frontier Oy
Ilkka Halava is Future Researcher, Corporate Coach and CEO of Prime Frontier Oy and Future Works Oy.
He is a professional and luminous speaker, a trusted business coach.  With socio-cultural research and applied future research tools he makes decision-making understandable in future evolution. He guides composers of new models, concepts and breakthroughs to find their own goals - and to achieve them. Extreme Business Makeover - No Box Required.
Director General of the Confederation of Finnish Industries EK
Served as Finland's Minister of Economic Affairs June 2011 - November 2012 and before that as Minister of Defence April 2007 - June 2011. Also in charge of ownership steering at Prime Minister's office May 2007 - June 2011. Member of Finnish Parliament 1999-2012. Jyri Häkämies is member of the Board of Ilmarinen Mutual Pension Insurance company.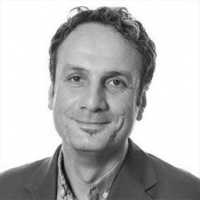 Head Of GS GSD Services Cloud, Nokia
Yilmaz Karayilan is leading Nokia GS GSD Services Cloud Unit, offering Nokia Engineering and Services Cloud (NESC) as R&D computing and storage engine.
NESC is recognized as one of the largest corporate private IaaS cloud, bridged to AWS in hybrid mode. This is for leveraging native AWS capabilities to meet with Nokia R&D AI, ML and  DevOPS requirements, in addition increasing presence to meet with local legislations.
Country Manager Google Cloud Finland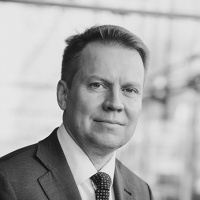 Member of the Parliament, Commerce Committee (vice chair) and Committee for the Future (member)
Member of the Parliament, Commerce Committee (vice chair) and Committee for the Future (member) Mr. Harri Jaskari.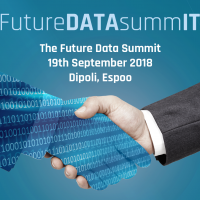 Member of the board, FDCF
Cloud-based intelligent humanoid robot
Cruzr is a cloud-based intelligent humanoid robot that provides a new generation with service applications
for a variety of industries and domestic environments.
Cruzr is skilled in movements, takes good advice and talks. Intelligent, cloud-based Cruzr works around the world in hospitals, hotel lobby services, shopping centers, airports and museums.
Now Cruzr will be welcoming all our guests in the Future Data Summit!
Managing Director of Finnish Business Angels Network (FiBAN)
World-class communicator with 15+ years of experience in international new
business development, 25+ years in media, 30+ years in education and training and
35+ years in public performance professionally on stage.

As the Managing Director of FiBAN, Wasenius aims to ensure that cooperation is
strengthened within Finland and internationally: "Besides working towards
common goals within Finland, it's important for us to develop our international
collaboration. It's rewarding to see how FiBAN is investing in cooperation in the
Nordics and Europe."

He is an experienced instructor of communications, media, digital media, and
mobile communications. Reidar has worked in various parts of the world for
companies such as Nokia, Samsung, Telecom Finland / Sonera, TEKES, Digital
Equipment Corporation, as well as a number of domestic media houses.
Reidar is also a skilled host and moderator especially for business events and
seminars. His English, Finnish and Swedish are fluent and he has limited working
proficiency in German, French, Italian and Spanish. Other languages he has
elementary proficiency on are Dutch, Japanese, Russian and Latin.