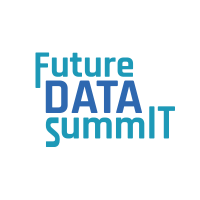 Have you  registered yet? If not, BE QUICK – it´s in two weeks!
Check out the program and the fabulous speakers:
Catharina Candolin, International Cyber Defence Professional
Mikko Möttönen, Director of Quantum Computing and Devices Laboratories, Aalto University
Sauli Eloranta, Head of Innovation & Technology, Rolls-Royce
Ian Bitterlin, Consulting Engineer & Visiting Professor, Leeds University, "Dr. Datacentre"
Ilkka Halava, CEO, Futurist, Foresight Coach, Keynote Speaker at Prime Frontier Oy
Jyri Häkämies, Director General of the Confederation of Finnish Industries EK
Yilmaz Karayilan, Head Of GS GSD Services Cloud, Nokia
Ari Lampela, Country Manager Google Cloud Finland
Harri Jaskari, Member of Parliament, Parliamentary Group of the National Coalition Party
Katriina Valli, CEO, founder at AI4Value
Antti Laine, Member of the board, FDCF
Master of Ceremony: Reidar Wasenius, Managing Director of Finnish Business Angels Network (FiBAN)
Welcoming words: Pekka Järveläinen, Chairman of the board, FDCF
About us

Finnish Data Center Forum ry is a not-for-profit association dedicated to the data center professionals. FDCF provides the ecosystem for cloud & data center business in Finland.
Become a member

Join the network of data center professionals in Finland now!
Membership is free for new professional members for the year 2015 – Join immediately online!